Connectivity. Information. Results.
In 2003, Verse Technologies developed a web-based system designed to aid community service organizations by allowing them to track goods and services being rendered and to report on every aspect of this mission within their organization.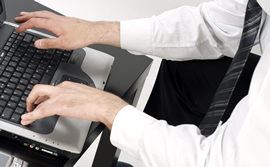 Verse Technologies is a leading database solutions designer for small to medium sized businesses.
Besides developing our own programs for businesses, we can help you deploy solutions for your company as well.
Welcome
Verse Technologies is a Portland, Maine-based web application design company specializing in developing premiere database applications for businesses throughout the world. Our focus ranges from e-commerce sites to proprietary company applications.
Our aim is to use technology that is understood by you; technology that you are both knowledgeable and comfortable with. Whether this is done through deploying available solutions or designing new ones from the ground up, the end result will be tools that are useful to you, now and into the future.
We also host several industry-specific web applications to help companies increase productivity while keeping costs down.
Our latest, Project & Crew Integrated Planner, is a full-featured project scheduler for the trades industry.
Database Applications
We build all our database applications, workflow or E-commerce sites, so that you can control over 95% of the site's content...without any special skills or software tools. By giving you this ability, you save money in the long run. Money that you would otherwise spend on web designers "tweaking" your site's content.
If you're looking for a web solution that is budget oriented, gives you the tools you need to meet your objectives, we encourage you to talk with us.
With Verse Technologies, we'll take the time with you to explore all the different options you may have. The bottom line, after all, is that you get what you want when it comes to your web site.