About Us
We've been in business since 1995
We're based in Portland, Maine
All our techs are personable and highly trained
No job is too small for us
Verse Technologies
Verse Technologies is a Portland, Maine, technical support and web application design company specializing in networks, computers and peripherals, and the development and deployment of workplace database applications.
Our founder has been involved with Systems Analysis and Design for over 30 years, having published numerous, stand-alone software applications in the 1990's and early 2000's. Most of these programs were designed for consumers and technical support personnel, while one program, the Organizational Assessment Program (underwritten by Walsh & Associates) was published internationally and used by AT&T, Lucent Technologies and other fortune 500 companies.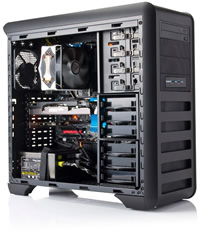 Besides supporting companies and their technology needs, other areas of specialization include designing and building web applications and e-commerce sites for businesses of all sizes.
Verse Technologies believes in building applications to boost productivity and that are both intuitive and easy to use. Over 95% of every site we build can be maintained by our clients without having to hire specialized personnel.
We feel you shouldn't have to have a staff of technical support people just to take advantage of today's technology: That's what we're here for.