Services
Recommended Essential Products:*†
* Verse Technologies is not associated with these products or companies. Please read their terms before installing and/or using. Some free versions prohibit commercial use. † You only need one antivirus and antimalware program on your computers. ‡ Runs on Windows Vista, 7 and 8. § Runs on Windows XP. ƒ Product also has antimalware features included in it.
Technical Support, Troubleshooting
Whether you have a small or large network of PC's, we can help in ensuring that you limit risks to your network.
We also offer service agreements (3, 6 and 12 months) that give you a fixed number of hours per month where we come in and perform maintenance, upgrades and any other task you might need on your computers. Emergency service calls are also included in these agreements.
Other services:
New computer and peripheral purchases
Network layout and design, whether new or expanding
Network setup and security, protecting your data
Virus and malware removal
Optimizing and speeding up computers — they all slow down with age
Backup and recovery procedures (disaster planning)
Software, PC and network training
Writing and editing services
Website Design, Maintenance and Support
We can build your website from scratch or maintain an existing one. From simple HTML to server code, we can deliver results and help you meet your objectives.
We build all our websites, database applications, workflow or e-commerce sites, so that you can control over 95% of the site's content...without any special skills or software tools. By giving you this ability, you save money in the long run. Money that you would otherwise spend on web designers "tweaking" your site's content.
If you're looking for a web solution that is budget oriented, gives you the tools you need to meet your objectives, we encourage you to talk with us.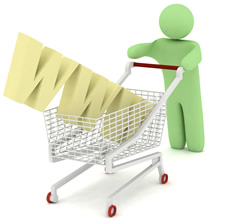 With Verse Technologies, we'll take the time with you to explore all the different options you may have. The bottom line, after all, is that you get what you want when it comes to your web site.
Our aim is to use technology that is understood by you; technology that you are both knowledgeable and comfortable with. Whether this is done through deploying available solutions or designing new ones from the ground up, the end result will be tools that are useful to you, now and into the future.
Graphics Design
You don't have to contract with another company for your graphics needs. From digital to print products, we have all the necessary tools to see your vision through to completion.
Social Media Consulting and Integration
Social media has been a life saver for many companies. If you haven't already started, we can help you navigate the various paths to ensure you undertake those avenues that are right for you.
Our initial consultation with you is at no charge. If you've been considering adding social media to your marketing portfolio, we'd be happy to come in and discuss the options with you.
Affordable Rates
Unlike most technology companies where the charge is a fixed rate, oftentimes well above $100 per hour, our rates are structured so that the longer we're on site our rate actually decreases. Our starting rate is $85 per hour and goes down to $65.
We also offer email and phone support, but we don't bill like lawyers. If it's a simple question we're answering, we typically don't charge. If we spend over 15 minutes, you're only going to be charged at a flat rate of $65 (first hour) to $50 per hour, billed in 15-minute increments. This same rate applies if we are remotely troubleshooting computer problems.
For a complete and current list of rates, please email us.