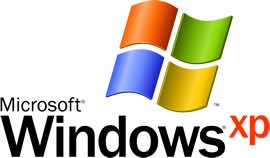 End of Support: April 8, 2014
Windows XP support from Microsoft has ended as of April 8. That means that they will not provide anymore updates (Windows updates) for security flaws, system enhancements or the like for Windows and any Microsoft products being run under Windows XP.
Migrating from Windows XP
If you are going to migrate from Windows XP to a newer operating system, try looking for a computer with Windows 7 on it. Better yet, look for Windows 7 Professional (more options and tools). Try to steer clear of Windows 8 as this new operating can be a culture shock for someone who is comfortable with working in Windows XP.
Still Using Windows XP?
Note: Read the highlighted areas below on the status of Windows 7, 8 and the next OS 10.
Just because Microsoft has stopped providing support and updates to Windows XP (see sidebar) doesn't mean you have to stop using your computer. However, it does mean that it will be more vulnerable to threats from the Internet.
There are measures you can take to mitigate these threats, but at some point you will have to either upgrade your existing computer (not recommended) or replace your computer with one with a new operating system on it.
Upgrading an Existing Windows XP Computer
This method is not recommended because a newer operating system (Windows 7 or 8) may not run on your existing computer due to hardware incompatibility.
To test your computer for Windows 8.1 compatibility, go to Microsoft's Compatibility Center's website (opens a new window).
The reason a newer operating system may not work with your old computer is because of old technology with both your software programs you use or the hardware (and devices) you use.
Replacing Your XP Machine
This is by far the best choice, but it can be costly. Costly not only for the computer itself, but for the newer software programs you'll have to buy for it. Not all of your existing programs will work under Windows 7 or 8.
If you're going to move to Windows 8.1, you'll find there's a learning curve (a steep learning curve!). Microsoft has changed the familiar Start button interface with a panel layout (more favorable to touch panel devices). There is a way to get to the somewhat-similar old interface, but it can be confusing for most people and that interface isn't entirely like what we're all used to.
If you move to Windows 7, you'll find it very similar to Windows XP. Windows 7 will be around for awhile to come, but it will eventually be archived much like XP. Also, to get Windows 7, you're going to have to hunt for it from the manufacturers (Dell, HP, etc.). It's still available on new computers, it's just harder to find (Microsoft is really pushing Windows 8).
[December, 2014 Update: There will be no Windows 9. In Microsoft's words, "9 will be too closely associated with 8," which carry with it too many negative feelings. Windows 10 "technical preview" is being tested at this time. No release date has been specified, but Microsoft "promises" that it will be out in the latter part of 2015.]
[December, 2014 Previews: Search Youtube for Windows 10 (or click here) for some walk-throughs on the new OS. Skip the searching and watch this one (it's provides a pretty good overview).]
[Fall, 2014 Update: Windows 7 has become much easier to find (thanks to Windows 8) on new computers as Microsoft has made a commitment to abandon Windows 8 entirely. They will continue to support it, but it's going much the way Windows Millennium edition went. See this page for End of Support/Life details on Microsoft systems; scroll to the Windows section for OS's.]
[May, 2014 Update: A reputable "insider" to all things Microsoft says that the company is working on "Windows 9," to debut as early as the third quarter of 2014. There may be truth to this as Windows 8 has been so poorly received by the business community.]
Continue to Use Windows XP
If you're going to continue to use Windows XP, there are certain things that you should ensure you have on it for protection.
If the Windows XP computer is not attached (nor will it ever be in the future) to the Internet, then you can use it for as long as the hardware will hold out.
In reality, however, most computers are attached to the Internet. In this case you need to ensure you have at least all of the following software programs on your computer:
An anti-malware program
An anti-virus program
And a firewall
Anti-Malware Software
There are some free anti-malware programs available, just search for "antimalware software" (or click here for Google results). The one I like and recommend is from Malwarebytes (opens a new window). There's a free version available, but buy a registered copy of it (there are more options for you). You can buy it for home or business (they have a bulk licensing program). Pricing starts at around $24.95.
Do not use Microsoft's anti-malware products as they will not be updated due to end of support.
Anti-Virus Software
Whatever brand or version you currently use, check with the producers of it to ensure you will still be getting updates for it.
Like anti-malware software, there are many anti-virus software programs available for free. Again, just search for "antivirus software" (click here for Google results).
I like AVG (free or purchased). For the free version, see their website (opens a new window). You can also purchase a version of it as you go through the installation process. The purchased version gives you more protection tools; review their options to see what best fits your needs.
Again, do not use a Microsoft anti-virus product.
Firewall
You should at least have Windows Firewall on 24/7. Better yet (to stay away from Microsoft products that are no longer supported), download a firewall software product. There are many free ones still available. Search for "firewall software" (click here for Google results).
For a solid free firewall, check out Zone Alarm's Firewall (opens new window). They have a version you can buy as well.
Web Surfing
Microsoft's Internet Explorer is probably the most-susceptible web browser for attacks of all kinds. It's a buggy browser (and it's slower than other browsers as well). And now that Microsoft has stopped support for XP, their IE browser is going to be targeted more often in the future by hackers.
If you continue to use your Windows XP computer, it is imperative that you do not use Internet Explorer at all.
Firefox (new window) is a much more secure, faster, and ever-evolving browser that you can continue to use and it will receive updates when they are available. Google's Chrome (new window) is another choice, though for the technically inclined it doesn't offer a lot of configuration choices.
There are many more browsers besides these two alternatives. See Wikipedia's entry (new window) for a complete listing.
Summary
Once you have the three products on your computer, make absolutely certain that they are working properly and are receiving updates (new anti-virus and anti-malware definition files). Make certain your firewall is on. And do not use MS's Internet Explorer.
You can extend the life of your XP computer by following the steps above. It doesn't guarantee your computer won't be compromised from an outside threat, but it will lessen the likelihood.
If you or your company wants help in any of the above areas, configuring your XP computer(s), or in migrating to new computers, I'd be happy to assist you. Please send me an email (or call me at 207.221.0206) and we can discuss your objectives.
Stephen